Donating 10 AEDs to the Tacoma Police Department for police cars!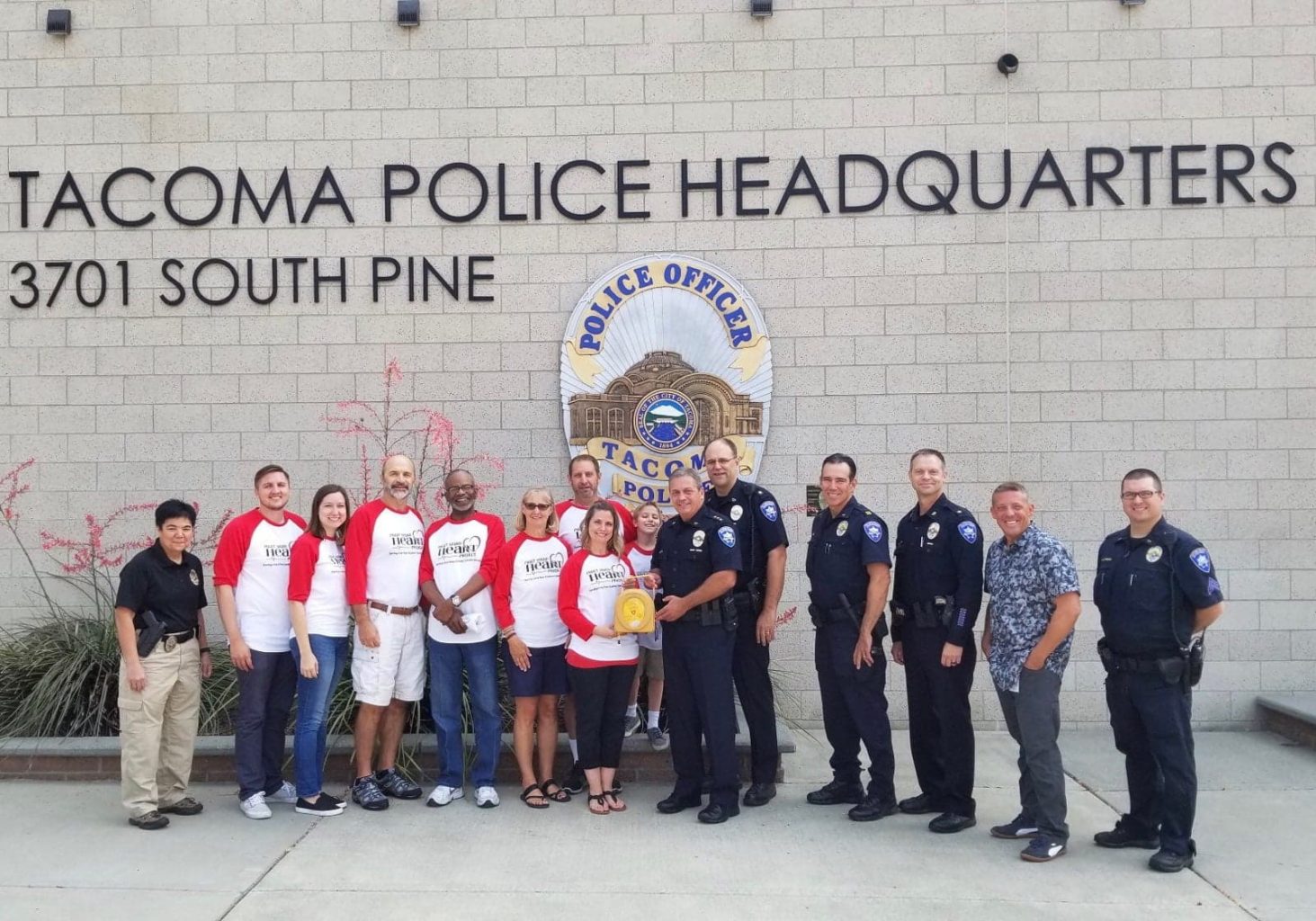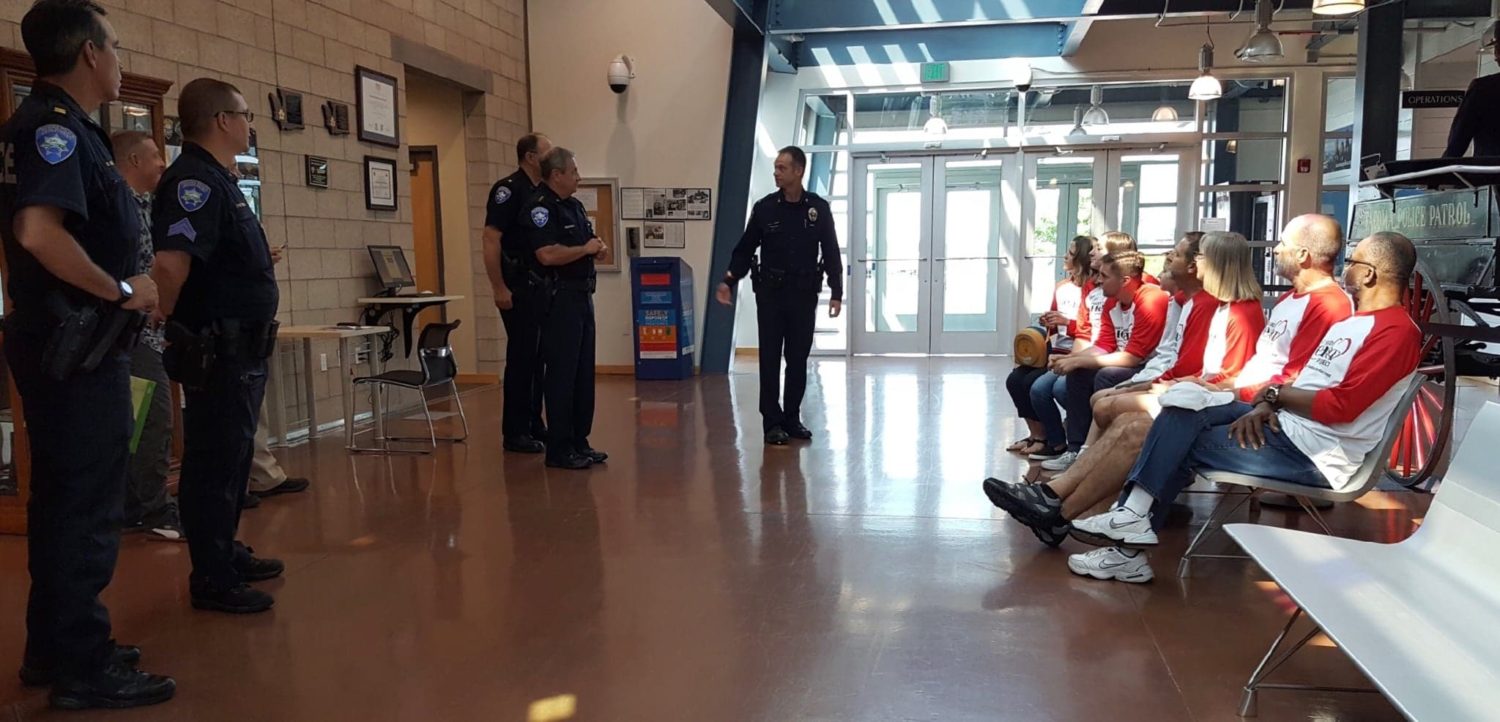 The Reality of Sudden Cardiac Arrest…
In one city, a basketball player collapses while running down the court, stops breathing and dies. In another city, a school teacher loses consciousness in her classroom and dies. In Tacoma, a 14 year old teenage boy collapses in a parking lot with friends and dies. A Gig Harbor couple's 29 year old son loses consciousness while home alone and dies. Sudden Cardiac Arrest caused all of these deaths and it sadly becomes more than just a statistic when it tragically touches your life.
What is Sudden Cardiac Arrest: An electrical malfunction (short circuit) which causes the bottom chambers of the heart to beat dangerously fast (ventricular tachycardia or fibrillation) and disrupts the pumping ability of the heart. The heart cannot pump blood to the brain, lungs and other organs of the body. Death occurs within minutes if not treated immediately.
Without bystander assistance in the form of CPR and use of an Automated External Defibrillator, victims do not survive. Every three days a young person dies from a Sudden Cardiac Arrest.
Sudden Cardiac Arrest is personal to us and our goal is Protecting Hearts and Saving Lives from Sudden Cardiac Arrest.
© 2014 Puget Sound Heart Project                                                                                     www.PSHeartProject.org
Save
Save
Save
Save
Save
Save